Committed to Service
Our services are:
remediation of soil, soil vapour and groundwater
land recycling
as well as
separation and pre-treatment
microbiological, physico-chemical and thermal treatment
temporary storage
recovery and disposal
of contaminated soil, construction waste and other mineral waste.
---
The One-Stop-Shop for Remediation
On request, we also offer the complete handling of your projects. This service includes:
sampling and analysis
excavation, loading and transport
supervision of the project / project management
verification and handling of all formalities according to waste legislation
This way you can be sure that your action is carried out following current legislation and best practice with regard to environmental protection.
---
Remediation of Soil Vapour and Groundwater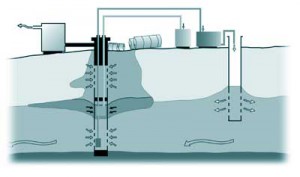 Up-to-date equipment and plants, such as pumps and activated carbon filters, are provided for soil vapour and groundwater remediation.
---
Our Facility
Material contaminated with petroleum-hydrocarbons or other organic substances can be treated micro-biologically. Applying the appropriate combination of processes / treatment we guarantee the most cost effective and prompt solution to your requirements, while at the same time ensuring resource efficiency.
Our storage and treatment plant in Aldenhoven is easily accessible from the E40 (A44) motorway linking Düsseldorf and Aachen. We can accept up to 70,000 tonnes of soil, construction- and other mineral waste per year for separation and pre-treatment as well as for storage and bioremediation. In total, 3,600 sqm (0.9 acre) of covered storage and treatment area are available.
---
Recycled Construction Materials for Sustainable Building
For lightly polluted soil and construction waste we offer a variety of recovery options, depending on their composition and quality. Also material treated microbiologically by ASCA is subsequently fed back to the market in compliance with all current legislation and for reuse in:
construction projects
noise-protection barriers
landfill engineering
Highly impacted mineral waste is fed to physico-chemical or thermal treatment facilities for later recovery or disposal.
---
Beyond Recycling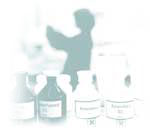 Waste or fractions of waste which cannot be recycled have to be transferred to a certified waste disposal site in accordance with waste regulations.
Reasonably priced acceptance of lightly impacted waste is permitted at the landfill on our site in Aldenhoven. Furthermore, we offer disposal of other mineral waste to landfill at the most competitive rates on the market, in cooperation with our approved suppliers / partners.
---